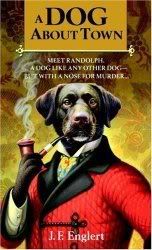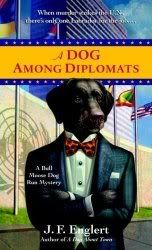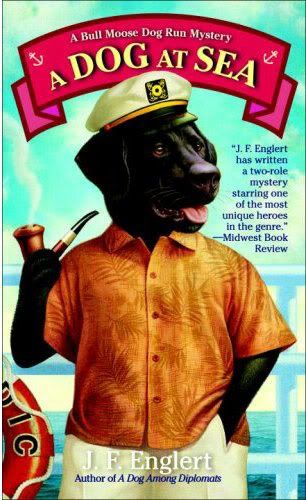 J.F. Englert's latest installment in his
Bull Moose Dog Run
mystery series,
A Dog at Sea
, is going to be released later this year, and in celebration of the release, I'm giving away a set of all three books! You can read my reviews of the first two books in the series here (
A Dog About Town
) and here (
A Dog Among Dilpomats
).
I'll be shipping the books through Amazon, so this giveaway is only going to be open to the U.S. this time. Also, because of Amazon's 4-for-3 deal,
if
the new book is included in this promotion after it is released, I'll even throw in a fourth book of the winner's choosing so long as it is covered under the promotion and is under $9.99. If the new book is not covered under the 4-for-3 deal, you'll just be getting the 3 books.
For a chance to win, just leave a comment to this post. If you would like more entries, follow my blog (if you are already, just let me know), link back to this post from your blog and tweet or mention this on Facebook! Just let me know that you've done each of these things and I'll throw your name in the hat again.
I'll leave this giveaway open until January 8, 2010 (that gives Amazon plenty of time to get the book in stock).
Good luck!!