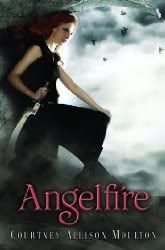 So, today I had the pleasure of finally meeting, in person, the fabulous Courtney Allison Moulton, author of
Angelfire
. We had been Twitter-introduced by my friend Gail (we missed you today, Gail!!) and have been chatting for a couple of months now. I was able to download her debut novel,
Angelfire
via
NetGalley
and really liked it.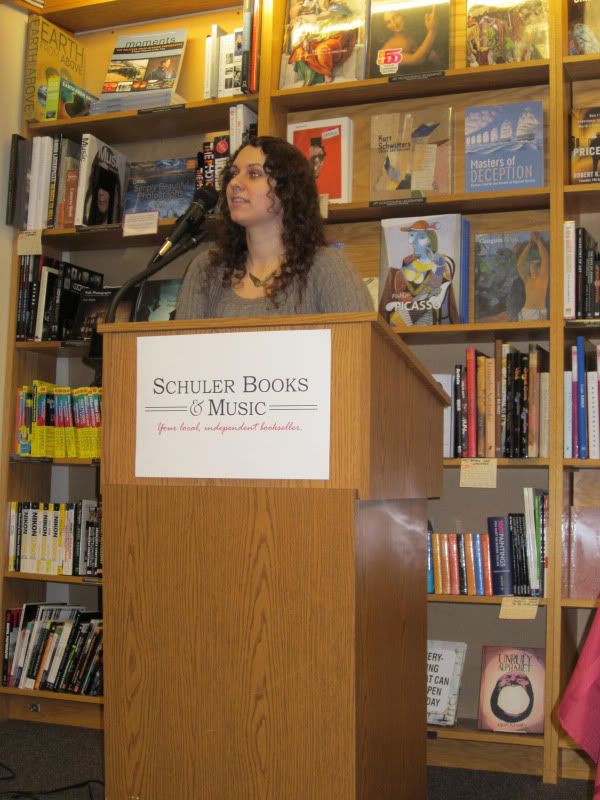 Courtney reading from Angelfire
The launch party for
Angelfire
was hosted at my local Schuler Books and as usual they did a fantastic job. Given that Courtney is a local author, she had quite a following there between friends and family and the good news is the store sold out of their stock of books! They had cookies and root beer floats for everybody and Courtney brought swag bags to give out. Overall, I think everybody had a really great time out supporting Courtney!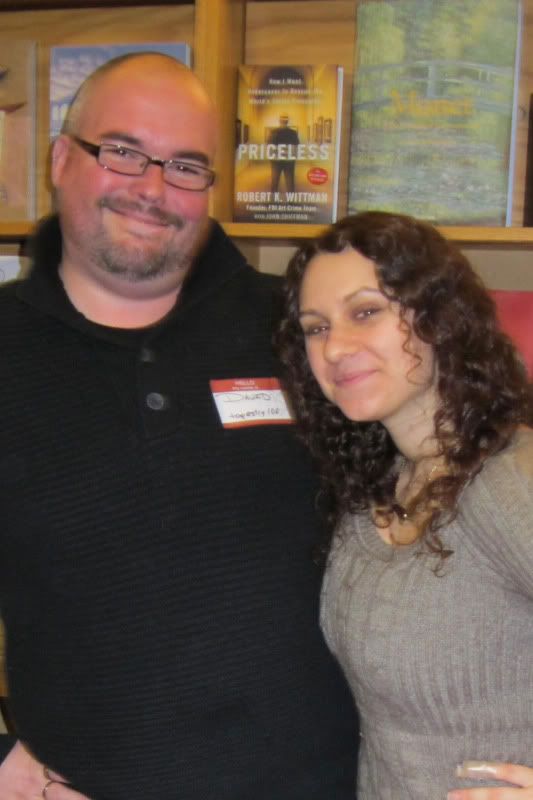 Courtney and me!
If you want to read more about Courtney and
Angelfire
, visit her website at
www.courtneyallisonmoulton.com
.
Congrats, Courtney!!