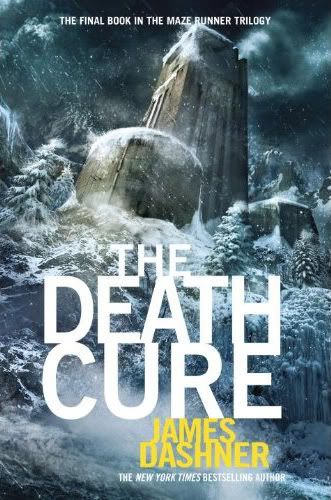 Do you know what today is? Well, other than it being the release day for the final book in James Dashner's
Maze Runner Trilogy
,
The Death Cure
? It's the day that I can finally read the second book in the series,
The Scorch Trials
, because I knew, I just KNEW, that there would be some great big cliffhanger ending at the end of the second book and that James was going to leave me sitting there, wanting more. So I said to myself, "Self, you can't read the second book until the third book is out." And now it is. And now I can read.
Of course, I think I'm going to have to go back and re-read the first book, so that I can remember what went on in that book, because it's been way too long since that book came out.
But, my self-imposed reading ban on the second book aside, congratulations to James on the release of
The Death Cure
!
SPOILER ALERT!
Here is a very cool book trailer for
The Death Cure
. Now, I actually haven't watched it yet, as it seems to be a little spoilery, so watch at your own discretion!