My friend Gail at
Ticket to Anywhere
emailed me recently about a project called the Traveling Book Box, hosted at
Moonlight Book Reviews
, and I read about it and it sounded like something fun, so I thought I'd sign up. Well, turns out, I was the first on the list to receive the box of books! Instructions from Erika say I'm only allowed to show what books I took out of the box of 14:
And then to show the books that I added in to the box to replace the ones I removed: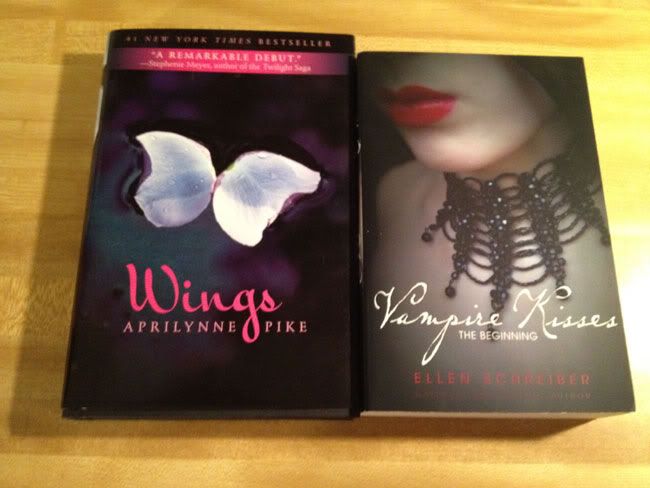 As an extra added bonus, both copies of
Wings
and
Vampire Kisses
are signed by the authors!
If you'd be interested in signing up for the Traveling Book Box, stop by
Moonlight Book Reviews
, read up on the project and see if it's something you'd like to participate in.
Happy reading!