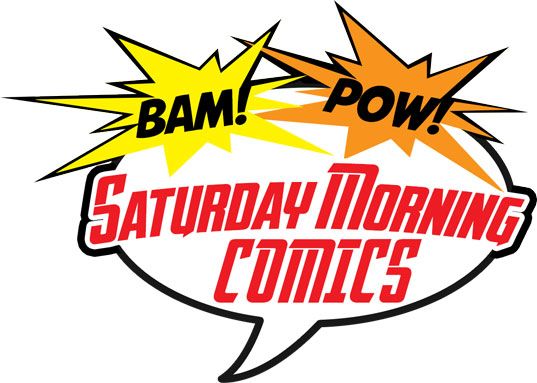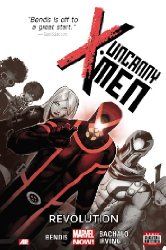 Title
:
Uncanny X-Men, Vol 1: Revolution
Series
:
Uncanny X-Men
Authors
: Brian Michael Bendis, art by Chris Bachalo & Frazer Irving
Copyright
: 2013
Pages
: 136
ISBN
: 9780785168461
Publisher
:
Marvel Comics
Twitter
:
@Marvel
Format
: Hardcover
Available
: July 3, 2013
Rating
: 5/5 stars
Characters:
Maria Hill
Cyclops
Emma Frost
Magneto
Magik
Triage
Tempus
Fabio Medina
Benjamin Deeds
Sentinels
Captain America
Iron Man
Ms. Marvel
Hulk
Black Widow
Spider-Woman
Hawkeye
Kitty Pryde
Iceman
Storm
Stepford Sisters
Wolverine
Angel (from the past)
Agent Coulson
Dormammu
So, with all the Marvel NOW! changes that have been happening, it's been hard for me to keep up with what's going on. While I think DC handled their reboot better only in that every series restarted at the same time, I like how Marvel kept the stories going, just freshened them up a bit. But, as they started new series at different times during their reboot, I lost track of what's what, so am just sticking to the series that I'm interested in, like
Uncanny X-Men
.
I never understood why they ended the original run of the flagship X-Men title, other than to try to gain some sales, so when I heard then that they were bringing the title back, I was hardly surprised. This time around, Bendis has taken the reins of the series, and while I absolutely think he needs to be removed from being the writer for the big universe-spanning crossovers (such as
Age of Ultron
- ugh), I think his take on the rogue team of X-Men is fantastic!
This story takes place fairly shortly after the events of
AvX
and the Phoenix event and finds the rogue band of X-Men (Cyclops, Emma Frost, Magneto, and Magik) trying to find new mutants before the government does, and protecting them. They have opened a new school at a secret location, where they hope to train these mutants in the use of their powers and uphold the Xavier dream. However, this is a team of broken X-Men. During the Phoenix event, Cyclops went mad and stole the Phoenix power from the other hosts, and in the ensuing battle, damaged the powers of several of the X-Men. So now, not only is this team of X-Men training other new mutants, they are having to retrain themselves and see if they can restore their powers. These are characters that now that they are broken, and are aware of what they were trying to do during the Phoenix event, and are now trying to pick up the pieces of their shattered lives.
The first arc finds the team trying to rescue Fabio Medina, a new mutant whose powers just emerged. Almost as soon as the team arrives to help Medina, a new breed of Sentinels arrive on the scene as well. They have no idea who sent the Sentinels after them, or how whoever did send them knew they were going to be at that precise location, but they assume that it is SHIELD.
Cyclops then decides to go to the Jean Grey School to see if he can recruit any of the students there for his new Xavier School (so many schools!). After a brief argument with the X-Men at that school, they return to the Xavier School, only to have the Stepford Sisters and Angel (from their past - see
All-New X-Men
for that story) join the team.
They no more than get these students to the school than Magik is ripped out the room, and thrown back in a swirl of demon fire. It is revealed that part of her broken powers have been ripping Limbo apart, and Dormammu's realm is now in danger, so he brought her to Limbo to kill her and take over Limbo as well as the Dark Dimension. Magik thinks this worst is over, but it's only just begun.
Frankly, I loved this volume. This new take on Cyclops, where he's almost maniacal in his devotion to rescuing new mutants is impressive. Add to that his dealing with his broken powers, and you've got a great mix for characters development. Bendis handled all the characters, in my opinion, and I'm really anxious to see how he plays this series out. Chris Bachalo and Frazer Irving's art is fantastic. I've always been a fan of Bachalo, and this is my first time experiencing Irving's art, but his style suited the issues that dealt with Limbo perfectly.
So while I still think Bendis needs to have his influence on the bigger spanning events scaled back quite a bit, I'm pleased with how he's handling this title.
Title
:
Uncanny X-Men, Vol 2: Broken
Series
:
Uncanny X-Men
Authors
: Brian Michael Bendis, art by Chris Bachalo & Frazer Irving
Copyright
: 2013
Pages
: 136
ISBN
: 9780785167853
Publisher
:
Marvel Comics
Twitter
:
@Marvel
Format
: Hardcover
Available
: November 6, 2013
Rating
: 4/5 stars
Characters:
Hijack
Cyclops
Emma Frost
Magneto
Magik
Triage
Tempus
Fabio Medina
Benjamin Deeds
Stepford Sisters
Angel (from the past)
Dormammu
Doctor Strange
Dazzler
Maria Hill
Blockbuster Sentinel
Continuing directly where
Revolution
left off, the team has been forced into Limbo by Dormammu, who plans to kill her friends while making Magik watch, and then kill her. In the ensuing battle, Magik loses control and the Darkchylde is released. In order to end Dormammu's bid to overtake Limbo and to prevent the death of her friends, the Darkchylde absorbs the entirety of the dimension into herself and presumably kills Dormammu. Not knowing what this will do to her, she travels back in time to enlist the aid of Doctor Strange, but a Doctor Strange that is not an Avenger and does not bare ill will against her.
The next story arc finds the team assisting David Bond (Hijack), a new mutant (who seems to be older than most new mutants), who has discovered that he can control vehicles. They then hear that Fabio Medina's house is being surrounded by SHIELD (they had returned him to his home at his request after going to Limbo), so they decide to help. While Fabio is on the Helicarrier, they are able to track his location, and Magik transports them into the Helicarrier, they rescue Fabio, and Hijack takes momentary control of the ship.
After rescuing Fabio, they learn of a demonstration being held at U of M in Ann Arbor in support of mutants, so Cyclops decides to go and thank them for their support. Almost immediately, a new type of Sentinel, the Blockbuster Sentinel, is there to apprehend the X-Men, at any cost. Cyclops finally understands that they are the reason that the Sentinels keep coming, and decides that maybe if he died the attacks would stop. Of course, Magneto keeps this from happening, and after finally subduing the Sentinel, it self destructs before any information can be gleaned from it.
My problem with this volume was everything was so rushed. The Magik story, rescuing Medina, and then the Sentinel attack all seem to take place over the course of 2-3 days. I may be misreading the time span on these issues, but there was just so much happening, so fast, it's hard to feel really pulled into an of the arcs. I'm hoping that after
Battle of the Atom
, which is what all these issues are leading up to, that we get a chance to slow down a little and really get back to the character development. Again, Bachalo and Irving's art is top notch, my only wish being that Bachalo handled the arc with the Blockbuster Sentinel. Irving's art is just fine, but I would love to see Bachalo's take on the Sentinel design. While rushed, the book still delivers and I'll be continuing to follow this series.
To purchase any of the books in this post, and help my local Indie bookstore, and help me buy more books, click the links above!