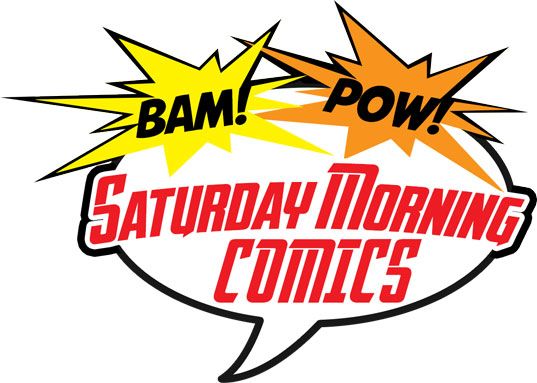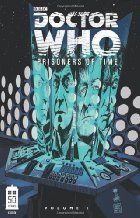 Title
:
Doctor Who: Prisoners of Time, Vol 1
Series
:
Doctor Who
Authors
: Scott & David Tipton, illustrated by Simon Fraser (One), Lee Sullivan (Two), Mike Collins (Three), Gary Erskine (Four)
Copyright
: 2013
Pages
: 104
ISBN
: 9781613776537
Publisher
:
IDW Publishing
Author Website
:
Twitter
:
@IDWPublishing
,
@bbcdoctorwho
,
@DoctorWho_BBCA
Format
: Paperback
Available
: May 28, 2013
Rating
: 4/5 stars
2013 marked the 50th Anniversary of
Doctor Who
, a television show that has quickly captured my imagination in recent years. There was a plethora of anniversary celebrations, including the actual 50th Anniversary episode, several
Big Finish
audio productions, a collection of novel reprints (1 for each Doctor), a collection of new eBook shorts written by some of the biggest names in YA (again, 1 for each Doctor), and also a comic series from
IDW Publishing
,
Doctor Who: Prisoners of Time
. Each of the first 11 issues handles each of the 11 Doctors and their companions, while I'm assuming that the twelfth issue will have a 11 Doctors present. Each issue is illustrated by a different artist, which I found refreshing, giving each Doctor their own distinct style. I feel like the writers got the Doctors pretty spot on with their personalities, as well.
As for the story, there is a mysterious villain who is traveling through the Doctor's timeline and kidnapping his companions. To what purpose is part of the mystery! Each of the issues contains an adventure on its own with the Doctor and his companions, yet by the end of the story, the companions have disappeared much to the Doctor's dismay. I'll definitely be picking up the subsequent volumes to see how the story plays out.
I think this would be a solid choice for any Whovian.
To purchase any of the books in this post, and help my local Indie bookstore, and help me buy more books, click the links above!