"Waiting On" Wednesday is a weekly event, hosted by
Breaking the Spine
, that spotlights upcoming releases that are eagerly anticipated.
My "can't-wait-to-read" selection for this week is: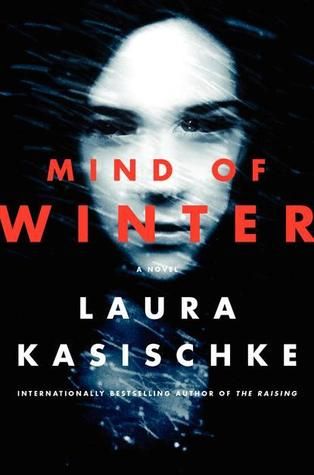 Mind of Winter
by Laura Kasischke
Book Description:
Laura Kasischke, the critically acclaimed and nationally bestselling poet and author of The Raising, returns with Mind of Winter, a dark and chilling thriller that combines domestic drama with elements of psychological suspense and horror — an addictive tale of denial and guilt that is part Joyce Carol Oates and part Chris Bohjalian.

On a snowy Christmas morning, Holly Judge awakens with the fragments of a nightmare floating on the edge of her consciousness. Something followed them from Russia. Thirteen years ago, she and her husband Eric adopted baby Tatty, their pretty, black-haired Rapunzel, from the Pokrovka Orphanage #2. Now, at fifteen, Tatiana is more beautiful than ever — and disturbingly erratic.

As a blizzard rages outside, Holly and Tatiana are alone. With each passing hour, Tatiana's mood darkens, and her behavior becomes increasingly frightening... until Holly finds she no longer recognizes her daughter.
Laura Kasischke is hands down one of my favorite authors. The way she writes is mesmerizing, and her stories are based in the here and now, but always seem to be a step or two off the norm, so what may seem like an ordinary occurrence actual is not normal at all through her eyes. When I heard she was coming out with a new novel, I knew I'd be picking it up on release day before I even knew what it was about. After reading the description, I was even more sold, and then I saw the cover and fell in love.
Mind of Winter
will be released on March 25, 2014, from
Harper
.
Want to preorder a copy of the book? Just click here!