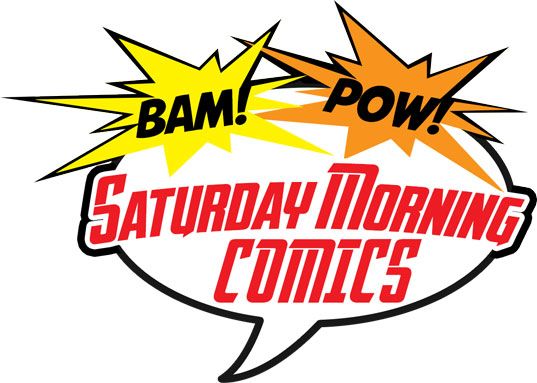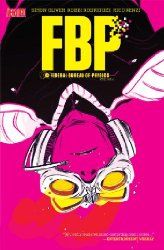 Title
:
FBP: Federal Bureau of Physics, Vol 1: The Paradigm Shift
Author
: Simon Oliver, art by Robbi Rodriguez
Copyright
: 2014
Pages
: 160
ISBN
: 9781401245108
Publisher
:
Vertigo
Twitter
:
@vertigo_comics
,
@DCComic
Format
: eARC provided thru
NetGalley
Available
: February 25, 2014
Rating
: 3.5/5 stars
FBP: Federal Bureau of Physics
, the new series from
Vertigo Comics
, takes a look at the world around us and what would happen if the laws of physics suddenly didn't work properly anymore. A world where gravity just stops working in localized areas, time speeds up in buildings, quantum tornadoes run rampant in the desert. These are all things that are occurring in the world of
FBP
. Now, when a 911 call is made, physics is an appropriate emergency, and the Federal Bureau of Physics is sent in to clean up the aftermath of these disasters.
The FBP isn't necessarily a glamorous job. Those that work in the Bureau are often under appreciated in their work, with a push on many levels to privatize the industry, so not only are the agents risking their lives on occasion to fix a physics disaster, they also have to worry about whether there will be a job for them to come back to tomorrow.
The whys and hows of the collapse of the laws of physics really aren't touched on at all in this collection. I'm curious to know if we'll ever find out the whys and hows, or we'll be forced to just accept that this is how it is in this universe, much like the people that inhabit it themselves. What is presented here is a conspiracy story that utilizes the broken laws of physics to its advantage; an arc that deals with some background of the main character, Adam Hardy; and finally a kidnapping plot that introduces us to the new agent on the block, Rosa Reyes, who has her own mystery surrounding her.
The story is good. I don't know that I've read much of Simon Oliver before, but he handles the story well enough. Robbi Rodriguez's art works well for the series, as it's a little broken and warped already on its own, matching the feel of the world that he is illustrating, but at times I had a hard time distinguishing one character from another. It's not bad, but it may be pushing the limits of being almost too messy. The coloring used in the series is really hyper-stylized by Rico Renzi, to go along with the wild nature of the world and Rodriguez's complicated panels. The entire package does become something more or less that I haven't encountered in comics before, but in my opinion, the art could stand to be cleaned up a little.
I'll probably check out subsequent volumes. I'd be interested more than anything to see if they explain why physics is broken, and what the characters are going to do to fix it.
FBP: Federal Bureau of Physics, Vol 1: The Paradigm Shift
Will be released on February 25, 2014, from
Vertigo Comics
.
To purchase any of the books in this post, and help my local Indie bookstore, and help me buy more books, click the links above!
I received this eARC for free from the publisher via NetGalley for a fair and honest review.