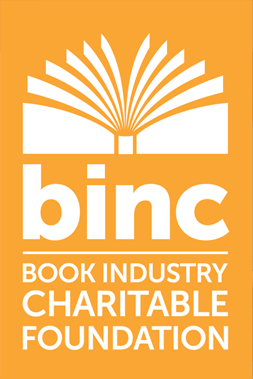 Do you love your local book store? Do you appreciate the help and support that your local booksellers offer you when you go to their store? Do you wish there was some way that you could return that help, even just a little? Well, book lovers, there is! I recently
found out about Binc
, an organization dedicated to helping booksellers when they are having trouble financially.
From their own website:
Welcome to the Book Industry Charitable (Binc) Foundation, a 501(c)(3) non-profit dedicated to assisting booksellers in need since 1996. The Binc Foundation grew out of a wish of bookstore employees to establish a fund to help their colleagues experiencing an unexpected financial crisis. Binc is dedicated to assisting bookstore employees across the country in their greatest time of need.
I think this is a genius endeavor. I love seeing how the book community takes care of its own. My local bookstore means the world to me; they've created such a wonderful place for me and my friends to go and relax, talk books, and enjoy each others company. I can count many of the employees at the store as friends now, and I want to be able to pay it forward to them in a small way. Bookstores and booksellers have been such a huge part of my life, and to be able to help, even in a small way like this, just seems important to me.
I'm not a bookseller. I'm not in any way affiliated with Binc. I have no hand in their organization, nor do I get any kind of kickback from them for this post. This is 100% me talking, just a normal guy who loves his bookstore. I think this is an important service that we can offer to the people who work hard to share their love of books with us. If you want to help give back to them, please take a moment and consider
donating to Binc
. I know that they would be eternally grateful.
Happy reading, everyone!