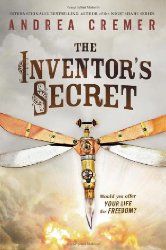 Andrea Cremer
stopped by
Schuler Books
last night to promote the release of her new book,
The Inventor's Secret
. Yet another author that I have not had the pleasure of reading yet, but
Schuler Books
is determined to keep getting these authors in, so I'll continue to be introduced to new authors and books this entire summer! Now, if only I could find the time to read all of these fantastic books!
To purchase any of the books in this post, and help my local Indie bookstore, and help me buy more books, click the links above!