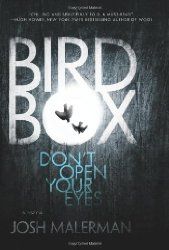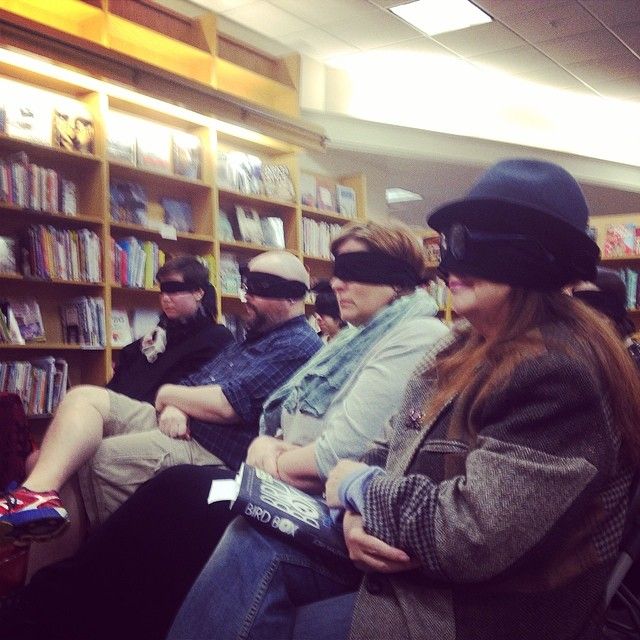 Yes, that is us blindfolded during the reading. And yes, it was a little creepy. And yes, I totally stole this picture from my friend, Whitney, who is also the events coordinator at Schuler.
Well. I just got home from the most unique author reading I think I've been to yet.
Josh Malerman
stopped by
Schuler Books
earlier this evening to promote the release of his debut novel,
Bird Box
. What made the reading so unique is that the author wouldn't come out until all of the audience members were blindfolded. Once we were all suitably blindfolded, Malerman and his band (
the High Strung
) came out and performed a chapter from the book, complete with sound effects, appropriately atmospheric music, and multiple people performing different characters from the story. I'm not going to lie, it was a little unsettling, which of course was the point. I'm not sure what is going on in the book, but being blindfolded and unable to see plays an integral part of the story, so it was giving us a taste of the characters in the story are going through. I'm not sure that I'm going to be able to read this book at night...
To purchase any of the books in this post, and help my local Indie bookstore, and help me buy more books, click the links above!