Avengers & X-Men: AXIS
by
Rick Remender
, illustrated by
Adam Kubert
,
Leinil Francis Yu
,
Terry Dodson
, &
Jim Cheung
Published by
Marvel
, March 17, 2015
264 Pages • ISBN 978-0785190950 • Hardcover

Schuler Books
•
Barnes & Noble
•
Amazon
Goodreads
•
LibraryThing
To purchase any of the books in this post and help me buy more books, click the links above!
Book description:
The Red Skull has exploited the gifts of the world's greatest telepath to broadcast pure hatred across the globe. Now, born of the murder of Charles Xavier, World War Hate has begun. Tony Stark discovers a secret truth that will upend not only his life, but also the lives of everyone he cares for. Can The Avengers and X-Men finally unite? Would their combined strength be enough to hold back the darkness of the Red Onslaught? Magneto murdered the wrong man, releasing the greatest evil the Marvel Universe has ever known. Now Rogue and Scarlet Witch are all that stand in its way.

COLLECTING: Avengers & X-Men: Axis 1-9
It would seem there is a lot of dislike for this series out there, and I even thought it seemed a little blasé at first, but as the series progressed I found I was enjoying it more and more (which to me seems fitting, as most liked the opening acts and then found the closing act to be tedious, while I'm on the other end of the spectrum, much like the theme of the storyline itself). There was quite a bit that I found off and very forced with how the story starts (you can read my thoughts on the
prelude here
), so I was happy to see how much all of that actually came together to create a story that I liked.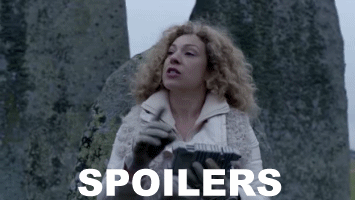 Basically, the Red Skull has fused part the brain of the deceased Charles Xavier to his own brain, because he
really
dislikes mutants, so he's going to use a mutant's power to make everybody else hate mutants too. Magneto has had enough of his shenanigans and drops a brick on Red Skull's head, killing him. Except this doesn't kill him, it causes the birth of the Red Onslaught, a mash-up of Red Skull and Onslaught. It turns out, tho, that Xavier is still in there fighting to keep Red Onslaught in check, so the Scarlet Witch and Doctor Strange think if they can reverse the good/evil polarity of Red Onslaught they can suppress the Red Skull and let Xavier take over, thus ending the fight. This would make for a very short story if that actually happened, and of course things go wrong, so instead of just switching the axis of the good/bad for Red Onslaught, it also happens to several of the heroes and villains present, so that basically all the good guys are now bad, and the bad guys good. I think this is where a lot of people didn't like where things went, but this is actually what saved the series for me; I found it wildly interesting to see how Remender played on how each of the characters would behave if their roles in the Marvel Universe were suddenly reversed, and how those that weren't affected by the axis shift would deal with the situation. Of course, everything works its way back to normal for our cast of characters (or does it?!) and everybody continues then to move forward to the
Time Runs Out
storyline and the impending
Secret Wars
.
Fairly solid story from Remender, and the art is good, if seeming a little rushed. This has been something that I've noticed lately: when there was only one big event per year, the art was fantastic. You can tell that there was some time taken on all aspects of the art to really make it stand out (
House of M
is usually my go-to source for this example - I really think the art is gorgeous in that story and an example of using extraordinarily art to really amplify a great story.). Yet, largely when we've seen more and more Event type stories piled on one another, I think the art is being rushed and it's beginning to show. For example, here we have four artists working on this one series (Adam Kubert, Leinil Francis Yu, Terry Dodson, & Jim Cheung), and while their work is good and fairly consistent with their normal style, to me, it doesn't seem nearly as clean or refined as I know these artists can be. (Dodson being the exception here, as I didn't feel his style lent anything to this story at all - it's a little too cartoonish for my liking, especially when it does feel like he was rushed a little.) Personally, I'd like to see the big Events being handled by one artist, who is given enough time to truly let their talent shine through. I'm curious to see how the main
Secret Wars
series will look when all is said and done.
Overall, not necessarily a story that has to be read for the bigger picture of the Marvel Universe, but one that I still enjoyed all the same.