The Map: A Jackaby Story
by
William Ritter
Published by
Algonquin Young Readers
, June 15, 2015
57 Pages • ASIN B00YBAOT0W • eBook

Amazon
Goodreads
•
LibraryThing
To purchase any of the books in this post and help me buy more books, click the links above!
Book description:
Perfect for fans of Jackaby who are desperately awaiting the release of its sequel, Beastly Bones, this novella-length story follows the rollicking events of Abigail Rook's birthday celebration.

Abigail hopes that her birthday will slip by unnoticed and uncelebrated, but her employer, detective of the supernatural R. F. Jackaby, has other plans. Using magical party crackers that teleport the pair to unknown destinations in time and space and a cryptic map that may lead to a forgotten treasure, Jackaby intends to give Abigail what he considers to be the best gift of all--adventure.

Abigail and Jackaby must tame an enormous (and carnivorous) rabbit, defend a castle, and master a dirigible if they want to find the treasure and get back to New Fiddleham alive.
A quick little tale to whet our appetites while waiting for Jackaby and Rook's next adventure,
Beastly Bones
,
The Map
finds Jackaby whisking Rook away on an adventure for her birthday, whether she likes it or not. After taking her to a magical market and buying her a treasure map, Jackaby and Rook follow the map in search of buried treasure.
There's still so much about this series that reminds me entirely of Doctor Who (possibly too much so...). Jackaby is clearly based on Four, and while I haven't pinpointed which companion Rook takes after, you know she has to based on one of the Doctor's companions. I'm still excited about the characters, and this was a great little teaser for the upcoming book.
And just to be clear, by Four, I mean...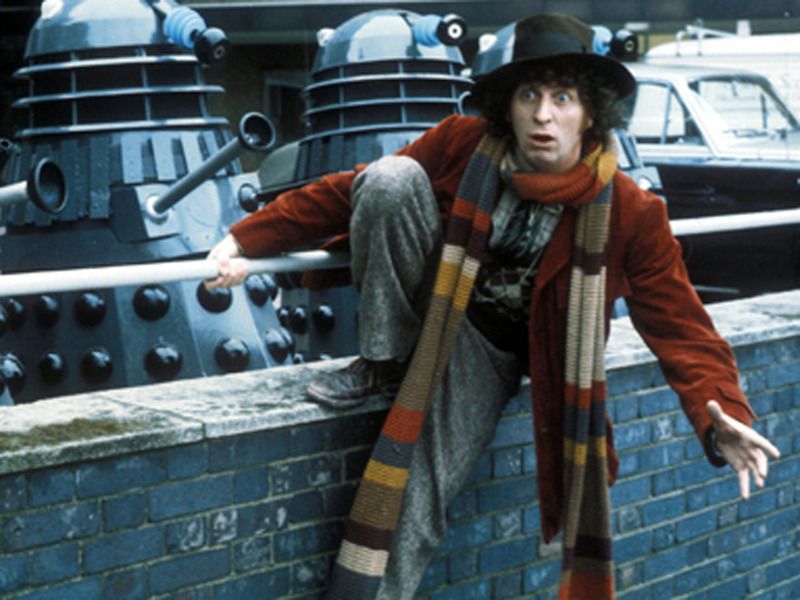 ...and
not
...